Annual Membership
This program is for serious waterfowl hunters (decoy hunters) or someone who occasionally likes to hunt pheasants and likes to be able to bring a guest on any of his hunts. This is for someone who has their own equipment and experience in the ability to use it.
Unlike other clubs, you are not restricted to the use of a particular blind for the season. All our members have the opportunity to hunt any of our blind locations during the season. All of the blind locations are laid out to accommodate you and your guest and give you complete privacy.
I believe good decoy hunters are perfectionists, and the set and the creation of the set are the result of their skills in this art form. Setting decoys in order to attract birds to your set is one thing, but to control their flight pattern both in and around the set is truly the ultimate achievement.
The rewards in reaching this level are not only being able to witness and experience the birds as they work to the set you have created, but being able to pick your birds, double and triple within range of small-gauge guns, and achieving clean kills.
Yes! On this club, if you have or develop these skills, you can do this. I have designed and managed this club so you can! You will never have to worry about your working birds being shot at by other hunters. I guarantee it!
This is the main reason our members bring their own decoys and put out their own sets, which they may leave in place for the duration of their hunt. If you are this type of hunter, this is the club for you!
This membership is not only for waterfowl but also entitles each member to harvest up to 30 pheasants during the course of our pheasant season.
Waterfowl season normally starts the second week of October. Waterfowl hunting is regulated by both state and federal rules and normally ends the second or third week of January. All members are also privy to special seasonal hunts with the exception of junior hunts, in which we do not participate. Our pheasant season runs from October 1 to Thanksgiving weekend.
As of 2007 we began taking advantage of a special Specklebelly/Snowgoose season . During the course of this special season we have as many as 25,000 birds a day on the club. This is a great BONUS hunt! Normally, this takes place the 3rd week of February through the 2nd week of March
RV parking, which includes full hookups and space for equipment storage, is an option available to members - daily or by the season.
We are very concerned that future members are completely aware of what we offer, so membership application requires a visit prior to making the decision to join, at which time we will escort you through the entire club. This gives us a chance to meet and answer any questions you may have. At the end of this visit you will leave with all the policies of our club to review. If you would like to join the club after this visit, just give us a call. Under no circumstances is a membership considered without a pre-membership visit. Allow approximately 4 hours for this tour.
Annual Membership is $3600. Membership application is subject to acceptance and availability. Call for availability (541)773-6143 or Cell (541) 821-1252.
If you are interested in a membership, contact us immediately, as openings are very limited.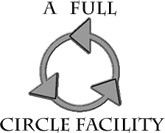 Dedicated to putting back more than we harvest so that this sport may be enjoyed forever.