Special Programs
YOUR OWN PRIVATE POND
This special membership allows you to hunt on your own private pond for the season. It includes blinds and boats when needed. Yours for the season to hunt every weekend. The other 5 days your pond is not hunted, giving birds a chance to use the area and providing better opportunities for you on your hunting days.
Yes! Yours for the season. No one else is allowed to hunt it.
The pond will be aailable for you and your guest.
Price for the season:
Pond I $2,200
Pond II $1,700
Other than Junior Hunts when the club is closed, your pond will be available to you for both the regular and special season hunts.
Guests are not allowe without a member at any time.
All Club rules and policies apply to this program, which allows member-specific use of the pond named in the agreement. No other areas of the Club are included in this program.
PHEASANT HUNTING
You will be hunting on approximately 600 acres of our 850-acre ranch. The balance of the ranch is not open to pheasant hunting and is home to many birds that are constantly passing through the hunting acreage. This is one of the reasons birds up to three years old have been harvested on this ranch--unheard of on any preserve I am aware of!
The area consists of alfalfa fields, grain fields, canals with thick growth surrounding them, and sage-covered fence lines.
Unlike many preserves, when birds are flushed, don't expect your dog to catch them. Typically their flights carry them two or three hundred yards…and then they're gone.
Birds will be released throughout the season. These birds, in addition to birds already in the field, will offer many opportunities for you.
The maximum number of dogs allowed on the hunt at a time is one dog per hunter. However, dogs may be substituted during the course of the hunt. Dogs must be under hunter control and no more than 45 yards from hunters. Electric collars are highly recommended.
Hunts last from 8:30am to 3:30pm each day.
Because we limit the membership in our pheasant program to just a few hunters, you never have to worry about your hunting being disturbed by others.
Note: Participants will be required to sign a policy agreement prior to hunting.
Call for availability and dates. Hunts are available on a first come, first served basis.
Your non-refundable deposit guarantees your position pending receipt of your balance a minimum of two weeks in advance of your reserved hunt date.
To place your reservation, or for info regarding group hunts, please call:
(541)773-6143 or cell (541)821-1252
As a card-holding member of the pheasant club you can time your hunt days anytime during the season. All that is required is calling the office forty-eight hours in advance of the date you wish to hunt. Our season begins October 1 and ends Thanksgiving weekend.
A card-holding member may have a guest accompany them on their hunts. Guests may not carry a gun nor participate in the hunt, meaning guests may not aid the member in any way in pursuit of game. Also, bear in mind, dog training and flushing birds without the intent to harvest is strictly forbidden. Hunting only. Dogs must be under the control of hunters no more than 35 yards away.
4 Day Card allows four days of hunting and up to seventeen pheasants. $549.
Remember, these birds are free roaming, not birds in a box. Because they are wild we cannot guarantee your harvest. This is hunting.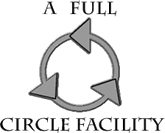 Dedicated to putting back more than we harvest so that this sport may be enjoyed forever.