Bird Hunting Klamath Falls, Oregon
Waterfowl and Pheasant
A club designed and managed to provide premier, undisturbed hunting environments for duck, goose, and pheasant hunting in Southern Oregon near the California border.
Hunt Club offers duck, pheasant, and goose hunting. Under our Special Hunt program we offer to the hunter special, exclusive pheasant hunts as well as exclusive pond usage for the season. For the hunter who hunts all three we offer an Annual Membership.

Special Programs" and "Annual Memberships" and may be viewed by clicking on the box on the upper left.

You will be hunting on our private club centered between Upper Klamath Lake and the Lower Klamath National Wildlife Refuge, surrounded by the Klamath River and straight across the river from the Miller Island State Game Refuge. Settled in the spectacular marsh complex of the Klamath Basin, the club property is used by ducks, geese, and pheasants. Our property consists of over 850 acres containing ponds, green marshes, and pastures. Add grain and alfalfa fields and miles of canals, and you have an excellent hunting environment.
DESIGNED FOR THE DECOY HUNTER
In 1985 we developed a plan that would epitomize waterfowl hunting over decoys. It was equally important to put back more than we harvested. Since that time we have been working toward that goal through wetland additions, creation of habitats, and management practices that ensure that end. The result is the club as you see it today. It's still a work in progress, but we think you will find it second to none.
You'll be impressed with our pond layouts, blind placement, and surrounding growth, and you'll enjoy the differences between the hunting areas within the club. All have their own distinct geography and were designed not only to attract game, but also to put your decoying skills to the test.
Waterfowl Membership is limited to seven members total for the year. The club has eighteen blinds in place. These are a variety of 3 man, 2 man, and 1 man steel blinds. We carefully control the use of these blinds to ensure the best opportunities to harvest game in a quality environment. We carefully screen member applications and do not allow pass shooting, jump shooting, or free roaming. We strictly enforce a maximum of a 35 yard shooting range. This, together with carefully monitored shooting pressure, ensures we provide the finest undisturbed hunting over decoys possible.
Click here for membership information
The conservation of our wildlife is a very high priority in our management policies. We promote the use of small gauge guns and small shot sizes. Our many years of experience, combined with the hunting environments we have developed, have significantly reduced our cripple rate.
By far the majority of ducks, geese, and pheasant harvested are taken with #6 steel in both 12ga. and 20ga. size. The use of 12ga. magnum shells is not allowed, nor is a shot size larger than #4s. This club is designed for the hunter, not the shooter. The club is the result of ongoing, long-term, well-managed programs designed to provide PRIVACY, QUALITY ENVIRONMENTS, and UNDISTURBED, ENJOYABLE HUNTING EXPERIENCES.
PHEASANT HUNTING
The hunt club consists of over 950 acres, 600 of which are open to pheasant hunting. The remaining 350 acres are closed to pheasant hunting, providing sanctuary and assuring a supply of older birds, which are constantly migrating in and out of the hunting areas. There is no pheasant hunting in the waterfowl hunting areas!
There are many acres separate from the waterfowl areas where you can enjoy hunting pheasant in moderate to heavy cover, varying from canals and fence rows to ditches and cut grain fields to alfalfa and sage brush areas.
Our birds are released prior to, as well as during, the season. Birds introduced during the season are only released in the closed portion of the ranch. There are lots of carry over birds from previous seasons because only half of the ranch is open to pheasant hunting.
This is not a "put and take" hunting preserve. We do not sell birds, nor do we "plant" birds. By supporting field production, keeping hunting pressure minimal, and maintaining an excellent hunting habitat, this club offers the best of the best to the true sportsman. You will find this club as challenging as any pheasant hunting you have had anywhere.
As an Annual Member you acquire pheasant hunting privileges with your membership. If you enjoy privacy, mature birds, an environment with a wide variety of cover, and hunting in the true sense of the word, you are going to like this place. Your membership entitles you to harvest up to 30 birds per season.
Our pheasant hunting normally runs from October 1 through Thanksgiving weekend.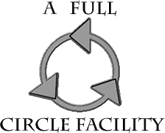 Dedicated to putting back more than we harvest so that this sport may be enjoyed forever.